The Second Annual Zach Fest Memorial Concert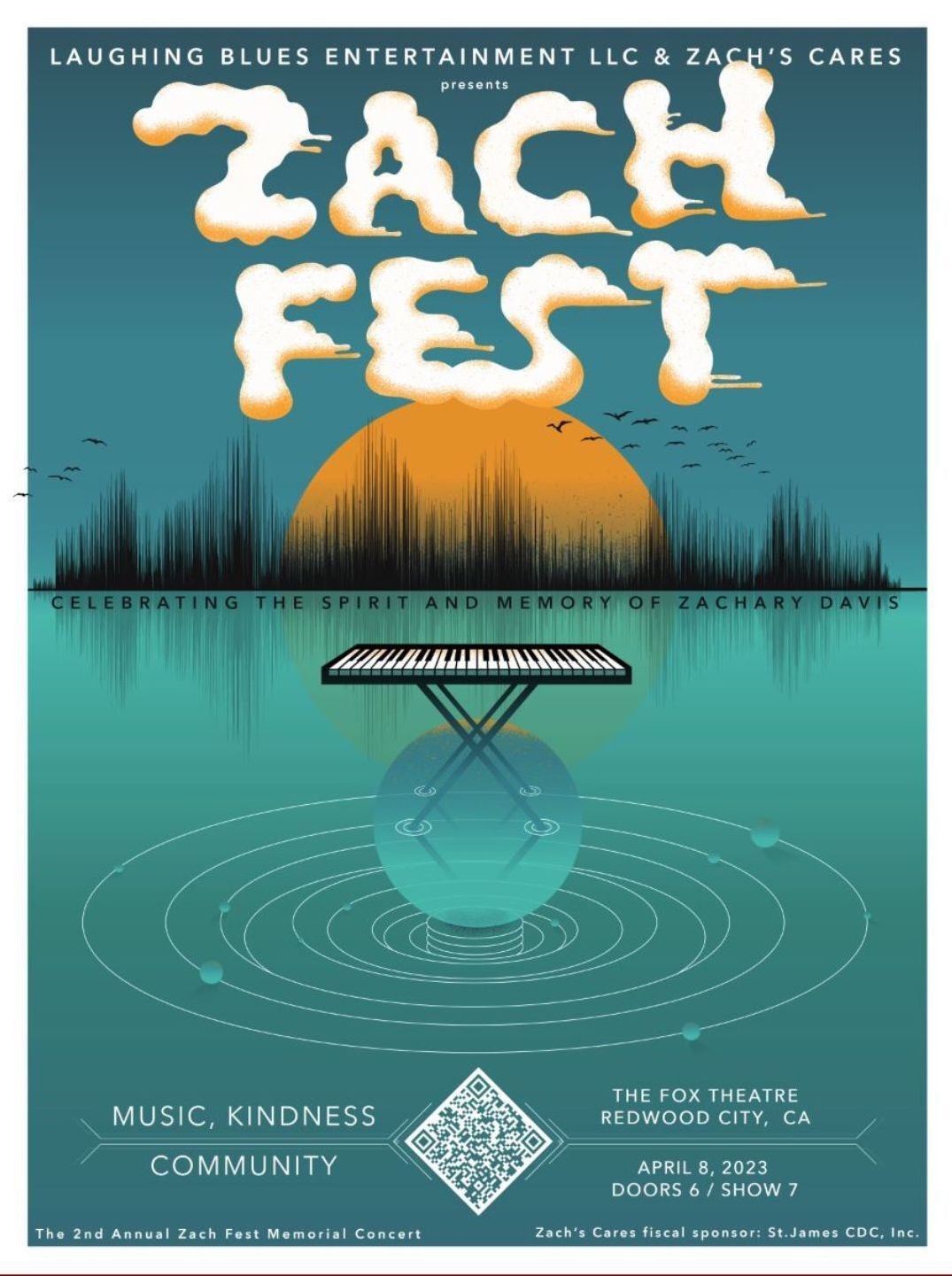 THIS SHOW HAS BEEN CANCELLED. STAY TUNED FOR A NEW DATE IN 2024

The Second Annual Zach Fest event features a diverse musical bill with four original bands; featured speakers between set changes will cover subjects about health, nutrition and addiction recovery. Ticket proceeds will be donated to Second Harvest Food Bank of Silicon Valley, help to establish a nonprofit "Zach's Cares".
The theme of The Zach Fest Memorial Concert, "Music, Kindness, Community", represents the spirit of the event's namesake, Zachary Davis. Zach was a gifted music artist and passionate fan of music overall. In fact Zach's Facebook bio reads: "1. Music 2. Everything else", which inspires the Zach Fest event theme.
Zach passed away at the age of 28 on December 28, 2020 due to an accidental opioid overdose. He had made a decision to dedicate his life to service while involved in addiction recovery, gaining a new lease on life in a positive direction and touching many lives in the Community on that journey. Zach had just completed his first year at the University of San Francisco Nursing Program with a 3.98 G.P.A. when he suffered the fatal relapse.
The artists performing at this year's concert include a culturally and stylistically diverse lineup including opener "The Son's Of The Soul Revivers"(Gospel), followed by "Emad Bonakdar"(Persian Fusion) and "Sweet HayaH"(Earthly-Retro-Soul). Closing the show will be "Garrick Davis World Blues", the band led by Zach's father and event host guitarist, singer, songwriter Garrick Davis.
This night of entertainment is certain to lift spirits as a powerful reminder of the power of music to bring people together just as Zach believed and experienced in his short lifetime.